A 6km row timed from the mouth of the harbour, around Lappock Rock, and back.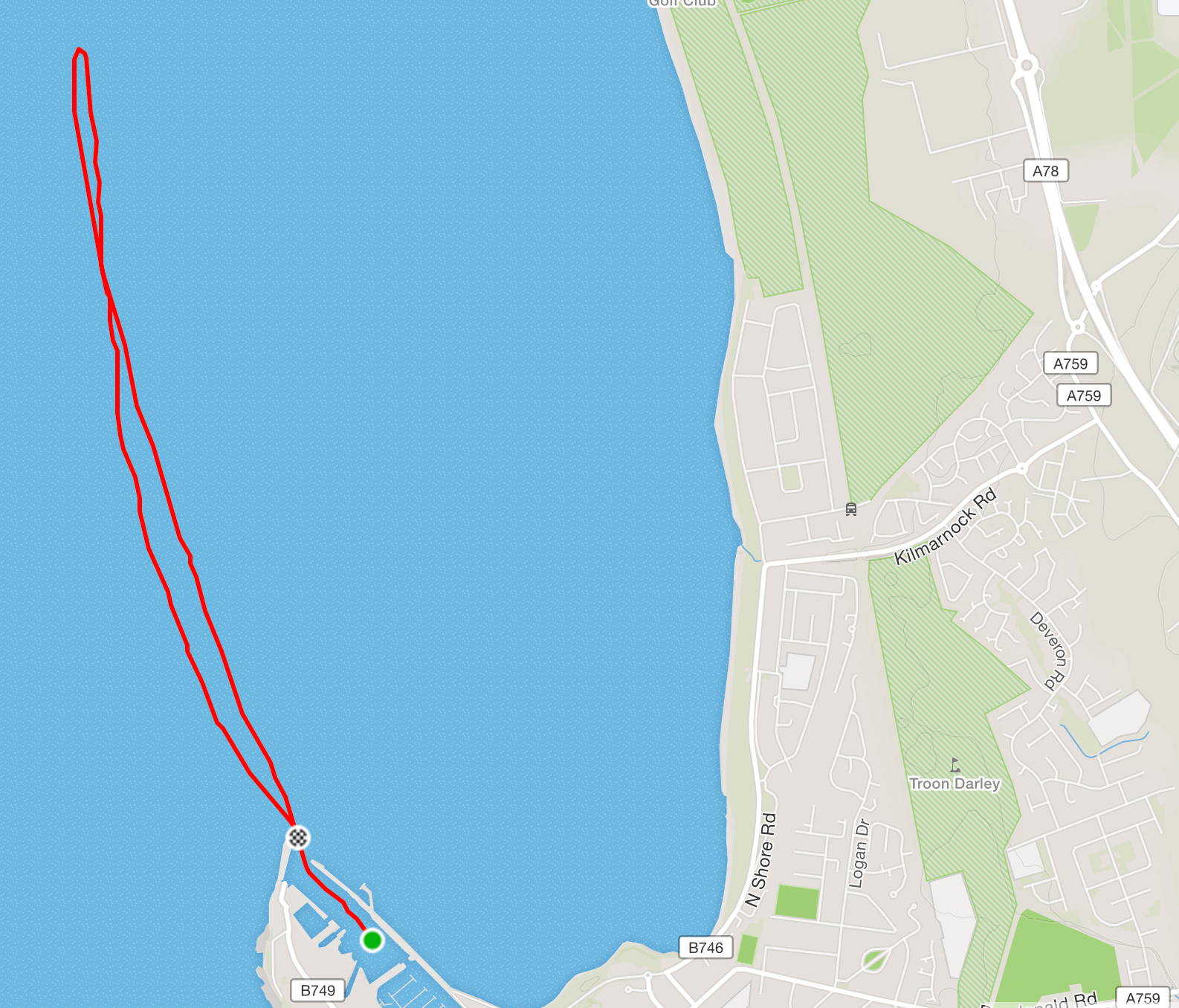 Date
Result
Crew
Notes
15/06/19
40mn
Christine R (cox), Kevin, Mike K, Mike D, Mike R

A little rain, mild wind, bit of a slow swell.
Didn't go around the rock, stopped past it, turned around and headed back.
16/06/19
47mn 50s
Christine T (cox), Kirsty W, Kevin, Jamie & Morag
Challenging moderate swell, corkscewing there and back (and going all the way around the rock)
18/06/19
42mn 22s
Kevin (cox), Christine R, Mike D, Paul & Mike R.
slight swell and a wide turn around the rock due to low tide
28/08/21
37mn 28s
Kirsty (cox), Kevin, Mike D, Adrian, Mike K.
Near perfect conditions, very calm with slight north-easterly wind.
06/09/21
39mn 35s
Mike K (cox), Kevin, Adrian, Mike D, Kathleen.
Near perfect conditions again, flat calm.
12/09/21
41mn 53s
Mike R (cox), Christine R, Kevin, Adrian, Kathleen.
Slightly choppy conditions.