PSPA is the only UK charity dedicated to improving the lives of people living with Progressive Supranuclear Palsy (PSP) and Corticobasal Degeneration (CBD). They provide information and support for people affected by PSP & CBD whilst funding research into the causes, treatment, and eventually a cure. Together we can stop PSP & CBD in their tracks.
With one of our members directly impacted by PSP, we thought the charity was a worthy cause for our fundraising efforts.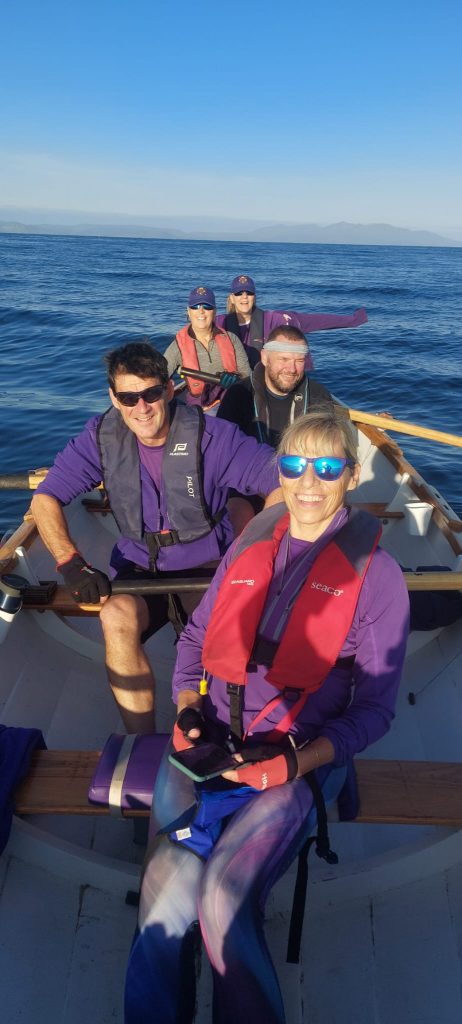 My mum was diagnosed with PSP in January. We had never heard of it! It is a rare Parkinson's type disease with only 4,000 or so sufferers in the UK.

It does not affect one's mental faculties and there is no tremor. However, it cruelly affects balance, gait, eyesight, manual dexterity and eventually swallowing. My mum (85) was a fit, creative woman until the last 20 months . She is now in a care home as she requires 24hour care.

In the early stages of diagnosis when I was searching in vain for information, a nurse pointed us in the direction of the PSP association. It has been an invaluable source of information, help and advice! They have been so supportive in these challenging times.
Before the end of October, members of Troon CRC are being challenged to do a continuous 5K row at sea or if the weather doesn't behave itself, to walk, run or cycle 5K instead.
So be curious, learn about the condition and, if you can, please consider making a donation on our Just Giving page.