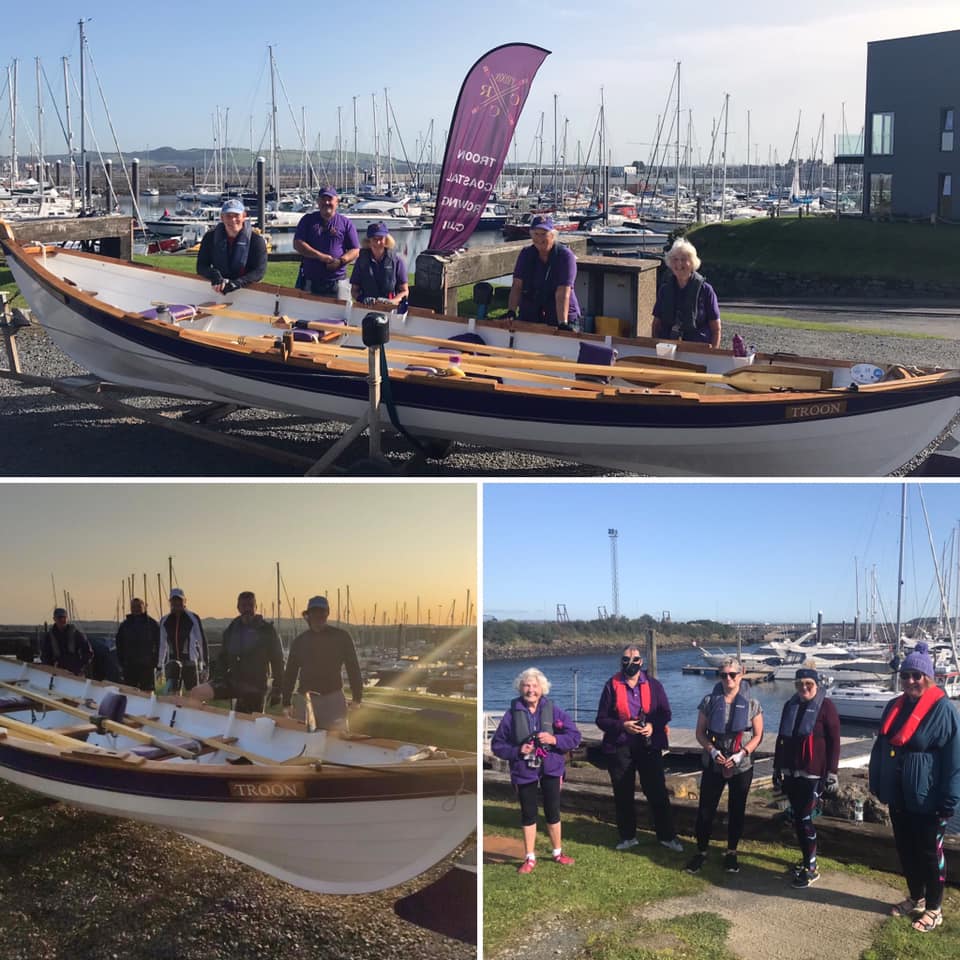 This weekend TCRC crews have been taking part in "Castle to Crane – Five miles from home".
Many thanks to all the boat builders, painters, sanders and organisers who got the skiffs ready to row.
Best placed were the men's 50+ team who finished third in their category. You can find the full results here.